Saving you countless hours of Paperwork.
We specialize organizing your data and keeping it at your fingertips for quick, easy access.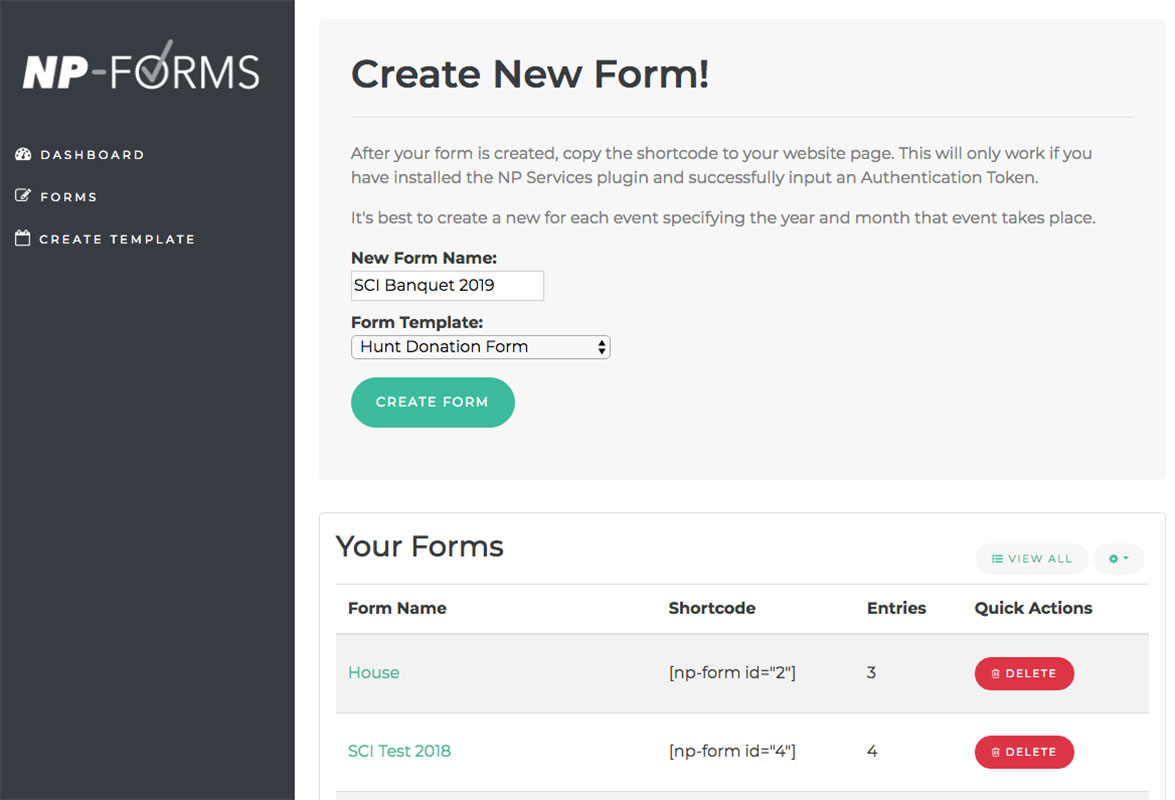 We streamline the process of your form creation!
Simply name your form and select the template from a drop down menu. Copy the form code over to your website. When you're donors/clients submit the form on your site, they will be asked to confirm their identity through email and then all your forms will be completely sortable and accessible here at NP-Forms.
Register Now
Pricing
For a yearly fee of $500, we give you unlimited forms, unlimited form entries and unlimited PDF creations and emails. Take avantage of this amazing offer and save yourself hours of menial paperwork, and get started making your Non-Profit great!
Register Today